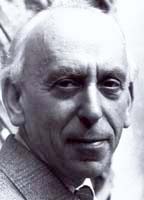 Léon Zack
Зак, Лев Васильевич
Painter, graphic artist, poet, designer, critic.
Born Rastiapino (Nishnii-Novgorod), 12 July 1892
Died Paris, 30 March 1980
Zack studied literature in Moscow. He had private lessons in art with Yakimshenko, Rerberg, and Mashkov. In 1920 he emigrated to Italy and in 1922 to Berlin. In 1923 he settled in Paris. Under the pseudonym Khrisanf and Rossiansky he published poems and critics.