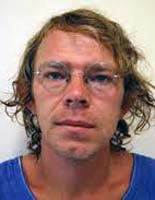 Afrika - Sergei Bugaev

Бугаев, Сергей Анатольевич (Африка)

Painter, graphic artist

Born Novorossiisk, 28 March 1966
The beginnings of Sergei Bugaev's artistic life are associated with the New Artists, a group so very characteristic of the Leningrad non-official art of the 80s, which pitted the youth counterculture poetry against the culture protective values of the early underground movement. At that time, Sergei Bugaev executes his pictures in a non-expressionist, "garbage", style which went along with his nickname so well. Yet by the early 90s, he drifts towards the Moscow conceptualism of its later version represented, in particular, by the Medical Hermeneutics Group, together with whose members Africa translated into reality a number of projects. Afrika lives and works in St. Petersburg and New York.